Tenda i24 AC1200 Wave 2 Dual Band PoE Access Point
Description
Tenda i24 AC1200 Wave 2 Dual Band PoE Access Point
i24 is a gigabit dual-band ceiling access point that is compliant with IEEE 802.11ac Wave 2 and offers a concurrent data rate of up to 1167 Mbps. Powered by MU-MIMO technology, letting you enjoy a better experience. And the built-in Omni-directional antennas broaden the wireless coverage of a single AP. In addition, you are allowed to adjust its transmit power as required using the web UI, and use an IEEE 802.3at-compliant PoE sourcing equipment to power on it, achieving a long-distance power supply without tampering with your existing grid network. You are also allowed to use Tenda access controllers (AC) to configure and manage multiple i24 in a centralized manner.
Products Features

Gigabit internet connections for ultra-fast experience
Up to 1317 Mbps dual-band data rate, the Tenda 124's 1000 Mbps Ethernet port lets you enjoy ultra-fast internet connections.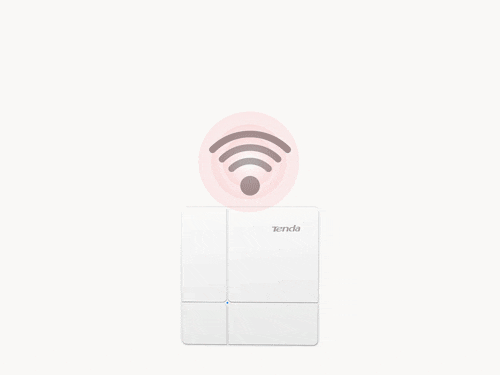 Dual-Band to reduce network crowding
Connect to the network using either 2.4GHz or 5GHz to reduce network crowing and increase browsing speeds.
Resource allocation
Featuring air interface scheduling, the Tenda i24 AC1200 evenly allocates air interface resources, thus improving your wireless network speed as a whole by preventing clients with low data rates from consuming too much of the network's resources. You can also customize the RSSI threshold value so that clients that do not reach the RSSI threshold can be disconnected.
Multiple interference-mitigation
The Tenda i24 AC1200 automatically chooses the best channel and adjusts the transmit power to a reasonable value, significantly optimizing wireless signals by mitigating co-channel interference and electromagnetic interference (EMI).
Brand
Brand
Tenda
Get amazing Tenda Products such as Router,Radio, Access Points, Network Reapeters and Much More from Top Tenda dealer in Kenya
Related products