Huawei ONU XPON Router HG8546M
Description
Huawei ONU GPON/EPON HG8546M FTTH  for (Fiber to Home/Office )
Huawei HG8546M FTTH is a home fibeGPON /ONU r optical network terminal (ONT) is an indoor optical network terminal in Huawei FTTx solution with one GE port, three FE ports, one POTS port, and one USB and WiFi 802.11 b/g/n.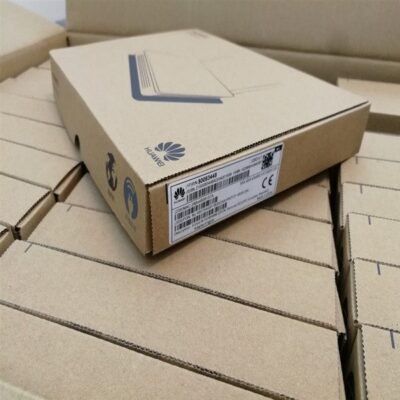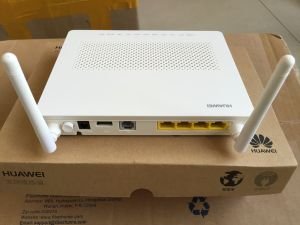 Huawei Home /Office Fiber Router Overview
Huawei HG8546M FTTH is an Optical Terminal Unit with 1 GE+3 FE+1 POTS+1 USB+2.4G WiFi or 4 FE+1 POTS+1 USB+2.4G WiFi.
This is a high-end home gateway in the Huawei FTTH solution. By using the GPON technology, ultra-broadband access is provided for home and SOHO users.
It can support pure data, Data +Voice, Data+ Voice+ WIFI, and other service accessing types. HG8546M ONT supports standard OMCI, can provide up to 1.25Gbps uplink and 2.5Gbps downlink high-speed transfer rate.
It can fully meet ISPs FTTB\FTTH\FTTO equipment needs The high-performance forwarding capability effectively guarantees the service experience of voice, data, and high-definition video
Huawei ONU GPON/EPON HG8546M FTTH Specs;
Brand
Huawei
Model
HG8546M
Power supply
12V,1.5A
Power consumption (full loaded)
≤15W
Outline dimensions (mm) (W*D*H)
240*160*35mm
Weight (in maximum configuration)
≤0.5kg
WIFI
Antenna 2×2, 5dBi external antenna
EIRP Max 25dBm
VoIP
REN Max 5REN
Connector 1x RJ11
Ringing 65V RMS ringing voltage
USB
Max 1A for each port
Environmental  requirements
Working temperature:0ºC~50ºC
Storage temperature:-40ºC~70ºC
Working humidity:5%~90% Storage temperature:5%~95% no condensing
Ethernet
Standard;IEEE802.3 IEEE802.3au IEEE802.3x
Interface;1x 10/100/1000BASE-T+310/100Base-T RJ45

Auto negotiation

Auto MDI/MDIX