HP 290 G4 core i5 10th gen 4gb 1tb +18.5″ dos
Description
HP 290 G4 core i5 10th gen 4gb 1tb +18.5″ dos 
HP 290 G4 core i5 10th gen 4GB 1TB +18.5″ dos delivers daily computing needs in a smooth and pro way. With an 18.5″ TFT Screen, and a 3.2-3.8 fast processor be sure to get the best output from your work.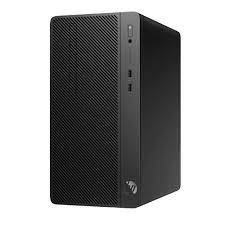 List of HP 290 G4 core i5 10th gen 4gb 1tb +18.5″ dos features;
Brand: HP
Display Size: 18.5″
Computer Type:  Desktop
Processor: Intel® Core i5
Chipset: Intel® H470
Storage: 1Tb ROM 4GB RAM
Power: 180 W external power adapter, up to 90% efficiency, active PFC
Reasons To Buy Hp 290 G4 Core i5 4GB 1TB;
Data Security: Hp 290 G4 Core i5 has discrete TPM and a security lock slot to ensure that no one will access your data and that it remains private only to you.
Great Performance: The task you see as many, a lot or heavy is catered for by this Core i5 desktop. The performance is powered by an Intel Core i5 processor, DDR4 memory, and PCIe x1 and PCIe x16 slots for future growth.