Best HP Color Printers in Kenya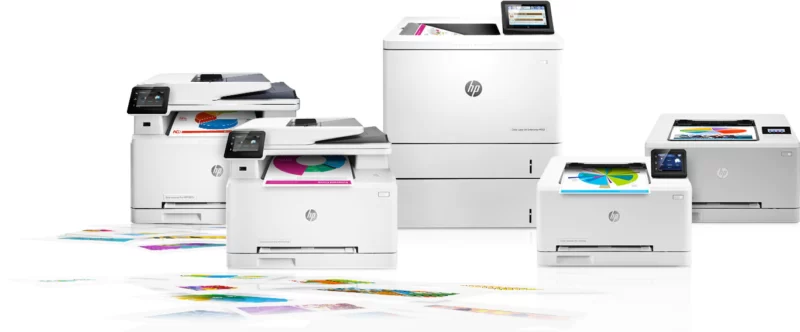 Among their extensive lineup, HP offers an array of color printers that cater to various printing needs. In this article, we will explore and compare the features of six popular HP color printers: 179fnw, 182n, 183fw, 479fdw, and 479fdw.
HP 179fnw: The HP 179fnw is an all-in-one color printer that combines printing, scanning, copying, and faxing capabilities in a single device. This printer is designed for home office use and small businesses. It offers excellent print quality and comes with built-in Wi-Fi for convenient wireless printing. The 179fnw also features an automatic document feeder (ADF) for easy handling of multi-page documents.
HP 182n: The HP 182n is a compact color laser printer suitable for small office setups. It boasts high-speed printing and delivers professional-quality color prints. This printer supports automatic two-sided printing, reducing paper waste and saving costs. The 182n also offers a range of connectivity options, including Ethernet and USB, ensuring seamless integration with existing office networks.
HP 183fw: The HP 183fw is a feature-rich color laser printer designed for small workgroups. It offers fast printing speeds and high-quality color output, making it ideal for businesses with moderate printing needs. The 183fw comes with a user-friendly touchscreen interface and supports wireless printing, enabling easy access from multiple devices. It also includes built-in security features to protect sensitive information.
HP 479fdw: The HP 479fdw is a powerful multifunction color printer designed for larger workgroups or busy offices. It combines printing, scanning, copying, and faxing capabilities, providing a comprehensive solution for document management. The 479fdw delivers impressive print speeds, advanced security features, and high-quality color prints. It supports mobile printing and offers extensive connectivity options, including USB, Ethernet, and wireless.