Handheld label printers and There applications various applications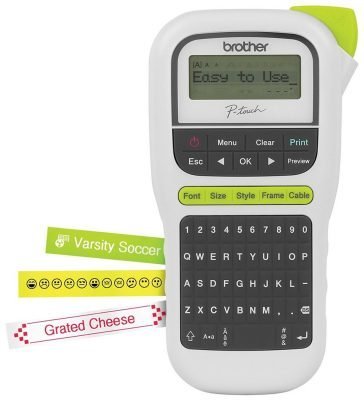 In this article, we feature some of the common applications  Handheld Label Printers , we also discuss the  popular label Printers in the kenya today.
Label anything in your office
Labe Printers  may not be the first thing you think of when it comes to office essentials, but handheld label makers are great for helping organize your workspace, making it easier to classify important documents or supplies, store them away and then quickly locate them when you need to.
When you're choosing the best label maker for your needs or office, consider the keyboard layout, the fonts and other features, and whether the label maker is battery-operated.
Networking and structured cabling  use to label cables  in cable management 
Lables for cables and wires offer any easy stuctured and cable management solution. Cable markers come in many varieties, including pre-printed labels, blank labels that you can write on, and printable labels that can be customized on a label printer.
There are many types of electrical wire identification labels, including adhesive wraps, ties, or clips if you need to be able to easily remove and replace them.
For a guaranteed non-slip, clean look, you can even use printed heat shrink for the labeling of cables and wires.
Wire and cable markings are used to clearly identify what is connected to what and whether there is any danger present.
By using wire and cable labels, such as heat shrink tubing, self-laminating wraps and cable tags, electricians, technicians and installers are able to ensure that anyone working on the job site in the future is completely in the know and can maintain or update the system properly and safely.
To help you pick out the right one, we've rounded up the  three  best label makers to buy right now
Main Features of the Label Printers
Dymo 160 Label Printer

Create labels with six font sizes, eight text styles, and four boxes, plus over 200 symbols and clip-art images

Enter and edit text easily with the computer-style QWERTY keyboard and one-touch fast-formatting keys

Large LCD display shows exact preview of label contents

Last-label memory allows reprinting without re-typing

Automatic shut-off prevents battery drain

Requires 6 AAA batteries (not included) or optional AC adapter (sold separately)

Casio KL-60 Label Printer

Easy to use QWERTY keyboard makes creating labels simple and fast. Includes a 4-digit, 1 line, LCD display with one built-in font and 6 character sizes. With a resolution of 160DPI, the KL-60 can print in three sizes (12mm, 9mm and 6mm).
151 Alpha characters, 10 Numbers, 46 Symbols
Prints up to 5mm per second

Prints up to one line

One font with shade, underline and box

Brother Label PT-H110 Printer

Display: 16 Characters / 1 Line LCD

Power: Optional AC Adapter, 6 x AAA Batteries (not included)

Print Speed: 20mm/sec

Print Resolution: 180dpi

Max Print Height: 9mm

Tape Width: 6, 9, 12mm

Tape Type: Speciality, TZe

Cutter Type: Manual

Keyboard Type: QWERTY