Cable Trays & Support Systems
The main aplication of Cable in cable management  when doing constructions. They  have major applications in electrical wiring of factories, commercial centers, buildings and high-tech construction-office centers. The cable tray is used for power distribution, control and communication systems.
In factories and industries, cable trays are used to move and distribute power. The cable tray can be used as a suitable alternative for surface wiring. In companies, institutions, manufacturers, factories and industries, there are countless devices, systems, machinery and communication channels. Using a cable tray to guide conductors in them is very reasonable and economical. The cable tray allows a large set of cables and wires to be fully protected.
Diffrent types of cable trays systems
We offer complete range of Cable Tray / Cable management systems like Mesh cable tray systems, Ladder systems, Perforated cable tray systems, Unperforated cable tray systems & cable accessories, with following key parameters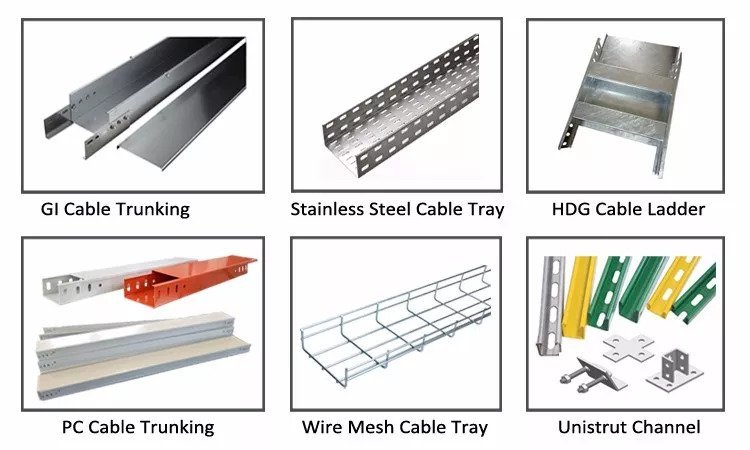 Ladder-type
Perforated type
Solid bottom type
Wire mesh
Channel type