APC UPS  Replacement Batteries
Batteries are the most important aspect of an uninterruptible power supply. It is the UPS battery that provides the UPS with its power in the event of a mains failure.
An old or badly maintained battery set could affect the autonomy time of your uninterruptible power supply and result in a massive problem.
A key benefit of regular UPS battery maintenance is the early detection of weak battery blocks. As they are such a critical part of a power protection system, replacement of weak battery blocks should, therefore, take place before they fail.
Compatible RBC Kits for APC UPS Systems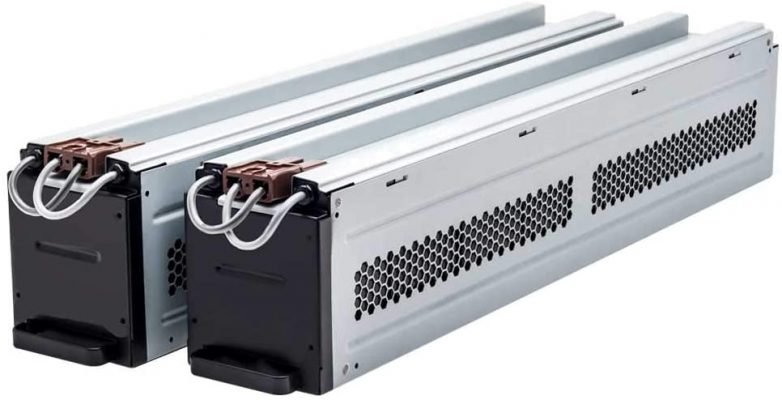 Replacement compatible RBC battery kits for APC UPS systems – assembled using top quality battery brands in Kenya;  sealed lead acid batteries – the same batteries as used by APC in their original manufacturing process and for their replacement RBC battery kits
Available replacement batteries Include ;
Battery Brand

  Country of Origin 

Ri

tar UPS Replacement  Batteries 

Made in China;

Ritar Power won the "Best UPS Energy Storage System Solution Award

Gaston UPS Batteries 

Designed in France and manufactured in china

It was in 1859 when this French physicist invented this first rechargeable battery which is also one of the most commercially available batteries today.

 

Yuasa Batteries 

Made in  The UK/JAPAN

Japanese company specializing in the development and production of lead-acid and lithium-ion batteries, used in automobiles, motorcycles, and other areas including aerospace and defense applications.

CSB Batteries 

Made in the USA 

SB Energy Technology Co., Ltd. is a leading Valve Regulated Lead-Acid (VRLA​) batteries factory/company in R & D, manufacturing and marketing,

 

Leoch International Technology Limited ("Leoch"), an international new high-tech enterprise listed on the Main Board of the Hong Kong Stock Exchange (stock code: 842), was founded in 1999.

Drom Power UPS Replacement Batteries 

Made in China,

 
We strive to offer the best number one

batteries that guarantee longer battery life,

Tdk Ups  BATTERY Replacement continues to set new standards in service, performance, reliability, choice, and year-round availability.