Description
Siemon Cat6A F/UTP LSOH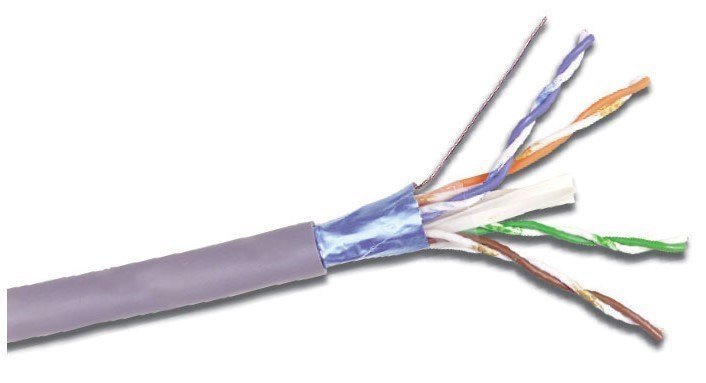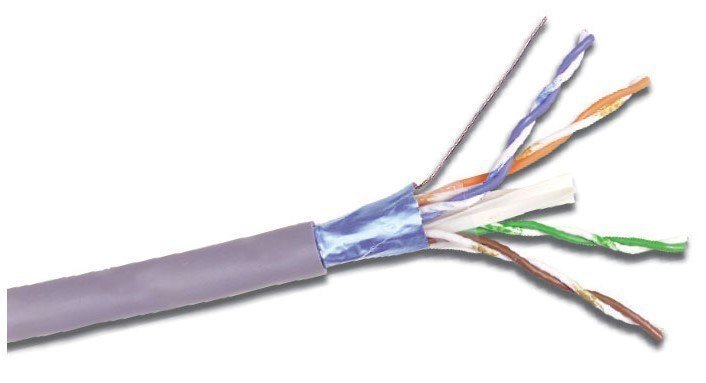 Siemon Cat 6a F/U Cable Specifications Grey; 
Cat6A LSOH F/UTP 4-Pair Cable.
The Cable is 23 AWG made from solid bare copper.
The jacket diameter is 7.4mm.
Contains a central isolation member.
The shield is made from aluminum foil tape enclosing a 7-strand 0.05mm tinned copper drain wire.
Complies with TIA-568-B.2-10,   IEC 61156-5 ED 2.0 (2009),  IEC 60754, IEC 61034, LSOH: IEC 60332-3C,  UL CM and IEC 60332-1, UL CMR and CSA FT4.
Supplied in a Violet LSOH jacket on 500m reels
Combining consistent best-in-class performance, unparalleled usability, and speed of termination with the security and robust noise immunity of a shielded cabling system, Siemon's Z-MAX 6A shielded end-to-end solution represents the cutting edge of category 6A cabling.
You can download the siemion Cat6A data Sheet  and Specifications
Other recomended Siemon Products in kenya include;
Siemon has three types of cables that are marketed   and highly popular in Kenya,
Siemon Cat 6e UTP Ethernet Cable– With an average market price of KS; 16,0000.00-18,000.00
Siemon Cat 6a F/UTP Cable – Standard price being – KS; 23,000.00
Siemon Cat 7 – SFTP- Average market price – KS; 28,000.00
Siemon offer Panels for cat6e and Cat6A Cabling systems wich can fit to any 19″ Data Cabinet racks
Siemon Cat6e 24 ports  and 48 Patch panles 
Siemon cat6A patch panels 24 Ports and 48 Ports.
Other low cost but efffective patch panel brands include; D-link, Esedenet, Giganet, Optronics  and Much more.
Purchasing Siemon products in Kenya
Tdk is a siemon dealer  in Kenya. We work hand in hand with siemon distributors to bring you the best products. Our Products Ranges from Siemon Patchcord, Siemon patch panel, siemon cable manager/organizer, Siemon Fibre Tray, siemon fibre adapater, siemon patch panel etc.
Brand
Brand
Siemon
Siemon Networking and Structured  Products, We Supply and Install. Get best Siemon deals in Kenya
Our Products Ranges from Siemon Patchcord,
Siemon patch panel
, Siemon cat 6 and cat 7 cables, manager/organizer, Siemon Fibre Tray, Siemon fiber adapter, Siemon patch panel, etc For the best of
Siemon products
, call our 
Siemon shop
 in Nairobi or 
shop
 online and have your preferred 
product
 delivered to a pick-up location near you anywhere in Kenya.
Related products